The Shield Season 3 Episode 10
if there is a probem with video audio and subtitles, try a different server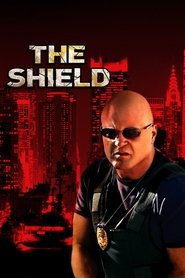 The Shield Season 3 Episode 10
Aceveda finds himself in a near fatal confrontation, and enlists Vic to help him take down the suspects in order to help service his own personal agenda. Meanwhile after losing her position of power, Claudette rejoins Dutch on the search for the cuddler rapist as they get a stunning break in the case.
Serie: The Shield
Director: Dean White
Guest Star: Camillia Monet, Cathy Cahlin Ryan, Clark Gregg, David Rees Snell, Delane Matthews, Kenneth Colom, Kurt Caceres, Larry Sullivan, Melanie Myers, Michele Hicks, Monnae Michaell, Rebecca Pidgeon, Rif Hutton, Wilmer Calderon
Episode Title: What Power Is...
Air Date: 2004-05-11
Year: 2004