The Shield Season 4 Episode 9
if there is a probem with video audio and subtitles, try a different server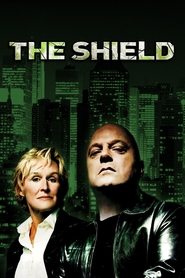 The Shield Season 4 Episode 9
Monica orders her units to turn the streets of Farmington inside-out when two officers mysteriously disappear after answering a 911 call. Shane tries to make amends with his old crew after Vic agrees to help him get out from under Antwon, but things don't work out as planned. Dutch and Claudette convince Monica to let them take active roles in the case of the missing officers, but soon find themselves at a dead end with the only witness being clinically insane.
Serie: The Shield
Director: Philip G. Atwell
Guest Star: Aaron Frazier, Anthony Anderson, Chaney Kley, David Marciano, J. J. Soria, Jarvis W. George, Joel Stoffer, Kenneth Colom, Krayzie Bone, Laurence Mason, Lydia Blanco Garza, Michael Peña, Omar Dorsey, Pamela Shaddock, Robert Wu, Teddy Lane Jr.
Episode Title: String Theory
Air Date: 2005-05-17
Year: 2005